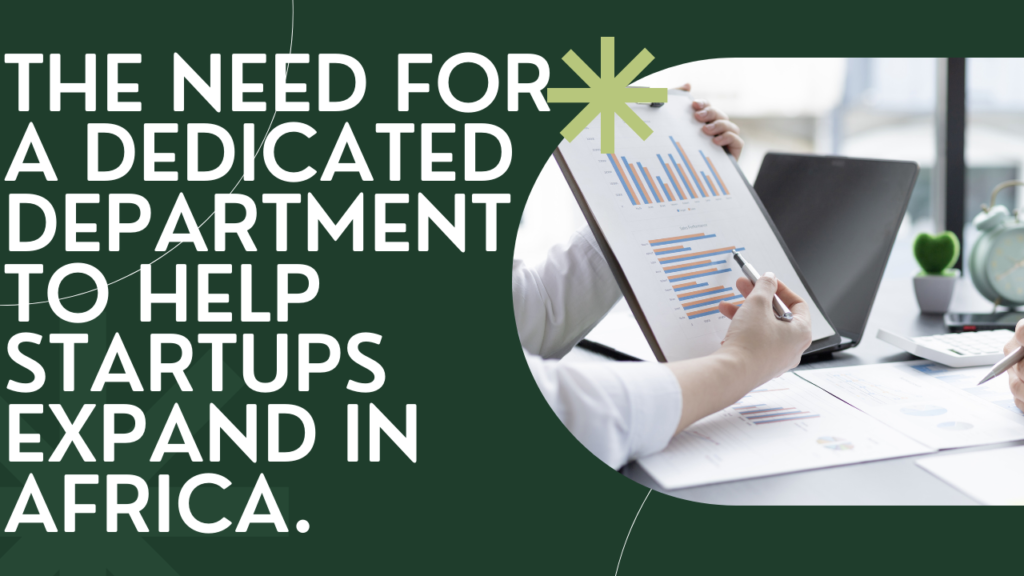 African startups find it extremely difficult to grow their companies across the continent. Due to the market's extreme fragmentation, it is challenging for businesses with limited resources but excellent products or services to expand their networks and take root in new nations. While nations like the United States and Israel have departments to assist its entrepreneurs in going worldwide, this issue is not exclusive to Africa. Yet, the absence of such a department in Africa is impeding the expansion of its startup environment.
There is a trade office in the US that charges a fee to assist US businesses in locating the ideal partners in practically any nation on the planet. Startups can save time and money by using this strategy because they won't have to spend any money on starting from scratch to create their network. Similar to this, Israel has a division dedicated to assisting cutting-edge technology businesses with their international expansion. By evaluating prospective partners and making relationships, these divisions facilitate the expansion of a company. It is called The Israel Export and International Cooperation Institute (IEICI) , a premier gateway for doing business with Israeli companies. Established and funded by the government and the private sector.
Building a network in a new country use to take me up to a year and a half, which is not long-term viable. A dedicated department can be useful in this situation. African nations can establish a division with the express purpose of assisting businesses grow by employing embassies to screen possible partners, cultivate ties, and make connections. They will boost trade between nations and support continental economic growth by doing this.
A significant barrier to the expansion of Africa's startup ecosystem is the absence of a specialized department. Startups are forced to rely on their own resources, which can be time-consuming and expensive, while trying to expand without such a department. African nations may level the playing field for startups and assist them in realizing their full potential by establishing a specialized department. The advantages of such a division are obvious: it will boost commerce, economic development, and employment opportunities for young people all throughout the continent.
In conclusion, Africa requires a special division to aid in the growth of startups across the continent. Companies with limited resources find it challenging to expand their networks and establish themselves in other nations due to the current market fragmentation. African nations can simplify the process of company expansion, increase trade, and advance economic progress by establishing a department to assist enterprises in growing. Young people all throughout the continent will have possibilities thanks to this, which will help level the playing field for businesses.